Richa Chadha and Akshaye Khanna's Section 375 to re-release in theatres
Since the lockout began in March due to the coronavirus epidemic, cinema halls have closed. As film production has stopped and new guidelines have been introduced in the country, theaters are opening in many states. While some states will continue with the bandh, the 5.0 guidelines unlocked by the Ministry of Home Affairs suggest that cinema halls can operate at 50% capacity starting on October 50. The MHA issued a new set of guidelines. A Standard Operating Procedure (SOP) will be issued by the Ministry of Information and Broadcasting.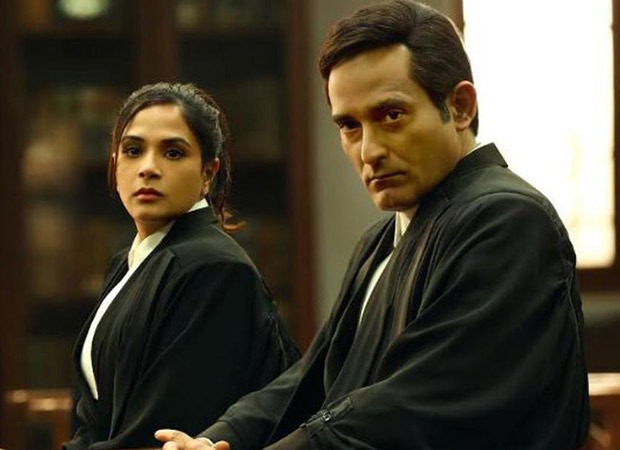 With the theatres opening, the cinema hall owners will re-release some of the films in order to see whether audiences will turn up to the theatres. Amongst the lineup of films announced already, Richa Chadha and Akshaye Khanna's Section 375 will also re-release in theatres on October 16.
Section 375 was screened at the 23rd Shanghai International Film Festival (SIFF) in China on 26th, 30th, 31st July and 1st, 2nd August 2020.
The film raised pertinent questions about a woman's consent and will and the grey area of sexual harassment at the workplace that remains unaddressed. Richa has been praised for her depiction of prosecution lawyer Hiral Gandhi for whom the battle is of idealism and fighting to create a just world.
📣 Bgs Raw is now on Telegram. Get the more latest news & stories updates, subscribe to us on Telegram & WhatsApp ...