Anita Hassanandani and Rohit Reddy reveal their baby's name with unique hampers
Anita Hassanandani and her husband Rohit Reddy welcomed their first child, a baby boy on February 9. Rohit took to social media to share the news and shared a photo from the actress' maternity photoshoot with pregnant Anita lying on the bed, where he can be seen kissing her cheek. The words "It's a boy" are written in the background. "Oh Boy!" Rohit captioned the photo. Anita had also shared the first picture of her baby son. However, chose to not reveal his face to their fans yet. Fans have been eagerly waiting to know the name of Anita and Rohit's son. Now, their friends Bharti Singh, Divya Agarwal, Varun Sood, Surbhi Jyoti, Riddhi Dogra, Karanvir Bohra, Karishma Tanna, Kishwer Merchant and others have shared the adorable baby arrival hamper sent by Rohit and Anita. They have also revealed the baby's name with it.
Yes, Anita Hassanandani and Rohit Reddy have named their baby, Aaravv Reddy. The couple has made an Instagram account for their baby boy with the name Aaravv Reddy. However, Anita and Rohit haven't officially announced the name of their baby. The boy is already famous and has already got more than 2.5 k followers. Take a look at the hamper: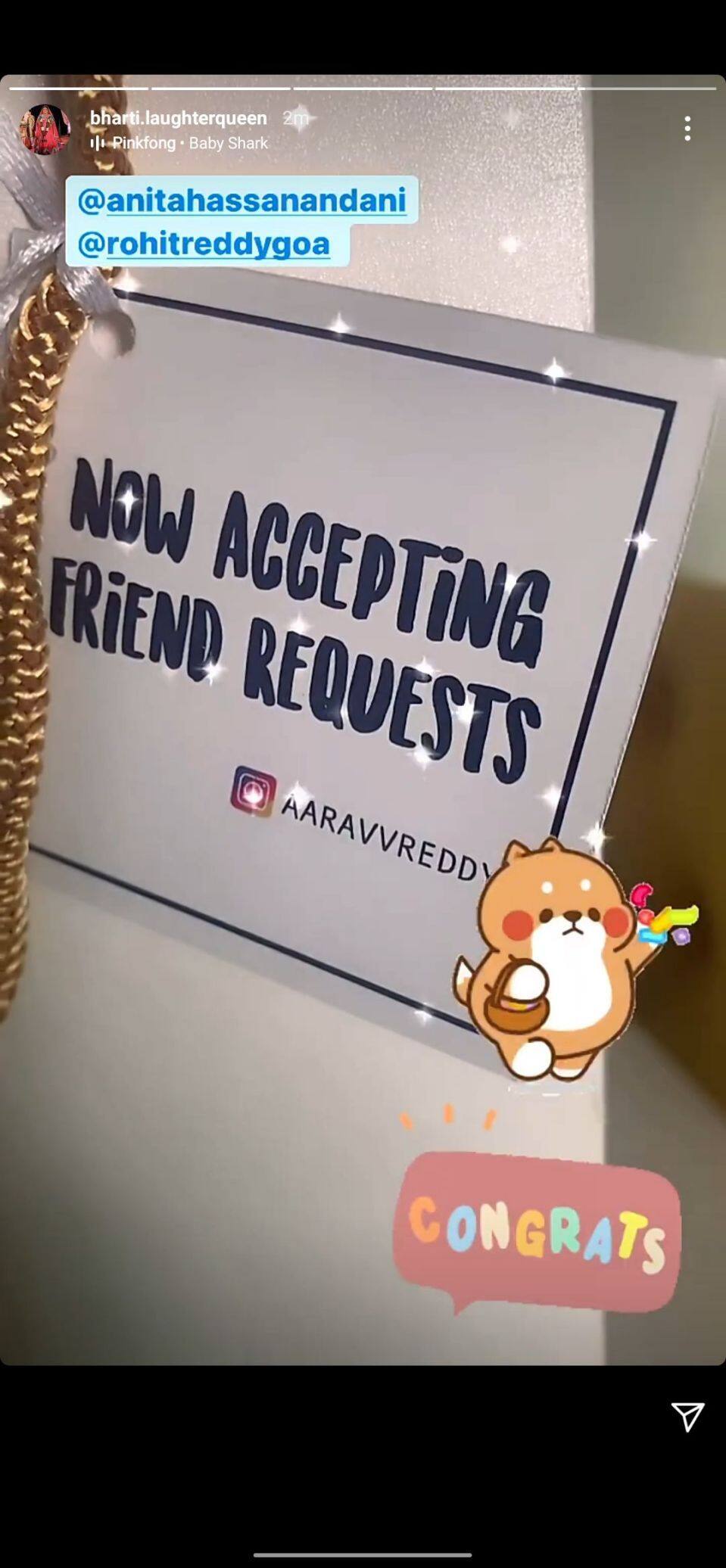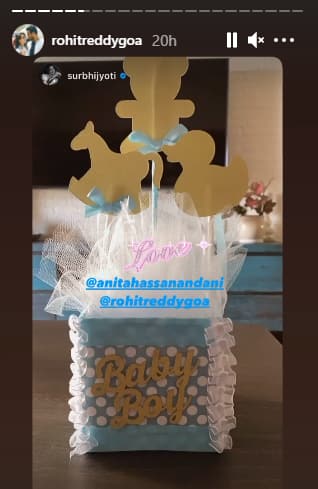 Anita Hassanandani gave birth to a baby boy at the age of 39 and broke all the stereotypes surrounding the right age to have a baby. Earlier, in an interview with The Times Of India, she spoke about the same. She said, "The age-factor did play on my mind. Many people told me that it's going to be tough, it overwhelms you. But once I conceived naturally, I realised that age is just a number. You need to be mentally and physically fit for everything to fall in place. Jo naseeb mein likha hota hai, woh toh hota hi hai. Today, Rohit and I feel well-settled we are financially and mentally in a place where we are ready to have a child."
📣 Bgs Raw is now available on TELEGRAM. Get the more different latest news & stories updates, also you can join us on WhatsApp broadcast ... to get exclusive updates!