Bigg Boss 14: The Real Khabri makes a SHOCKING revelation says Aly Goni made a 'scapegoat'; got double votes than Nikki Tamboli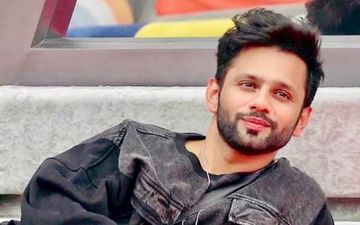 The Grand Finale of Bigg Boss 14 was a predictable affair. Rubina Dilaik who has been a part of the industry for 16 long years walked home with the Bigg Boss trophy. Everyone expected the finale to be a face-off between Rubina Dilaik and Rahul Vaidya. But the shock was the elimination of Aly Goni. Everyone expected him to be in the top three. Fans of the show inside and outside of social media were surprised that how Aly Goni got ousted before Nikki Tamboli. The young model did play a good game, but Aly Goni had made a bigger impression than her in a very short time.
Now, The Real Khabri has revealed that Aly Goni got twice the number of votes than Nikki Tamboli but the makers eliminated him. He is saying that the makers made him a scapegoat such to add an element of excitement on the grand finale.
#AlyGoni was Made #Scapegoat to make finale Intresting

As all the positions were predictable and everyone knew who is going to get which Position

Even after getting almost 2 times more voted than #NikkiTamboli aly was Eliminated to Bring some excitement in #BB14GrandFinale

The Khabri (@TheRealKhabri) February 21, 2021
Aly Goni told reporters after the finale that he did not have any expectations. His journey on the show had been like a roller coaster ride. He came in for Jasmin Bhasin and left to save her. Later, he made an entry once again on the show. One of the moments of Bigg Boss 14 was his breaking down when he saw Jasmin Bhasin being eliminated. He said, "I am a very emotional guy. I have no inhibitions in showing my emotions to the world. I am happy in the manner in which I have played." Aly Goni was the highest-paid contestant with Rs 16 lakh per week.
📣 Bgs Raw is now available on TELEGRAM. Get the more different latest news & stories updates, also you can join us on WhatsApp broadcast ... to get exclusive updates!