Debina Bonnerjee and Gurmeet Choudhary open up on completing 10 years of married life; call it 'a roller-coaster journey'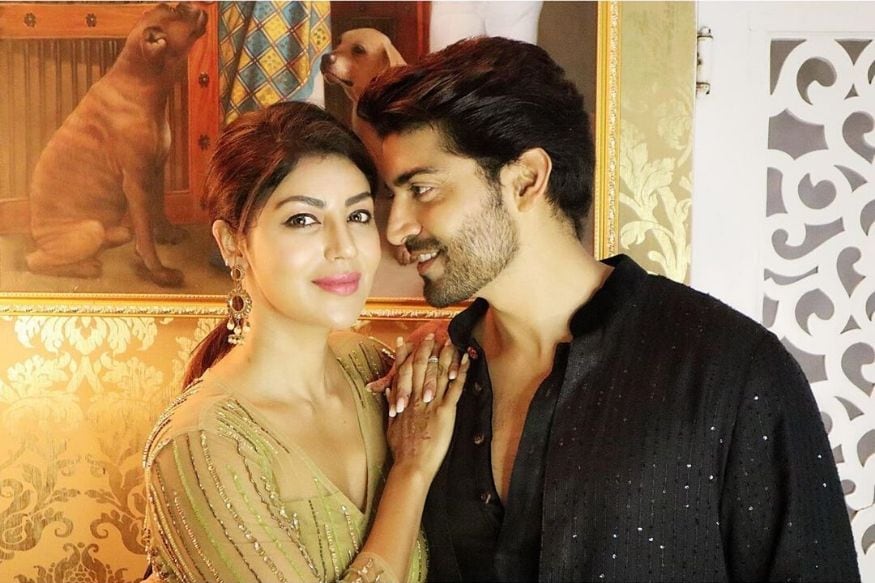 6073221Q23470023959
Popular TV couple Debina Bonnerjee and Gurmeet Choudhary have completed 10 years of marital bliss and on the special occasion the duo have opened up on their special journey calling it a 'roller coaster ride'. Speaking about the completing a decade of wedding, Gurmeet said, "We both met when we were not actors. We were struggling then. We started the acting journey together as Ram and Sita in Ramayan and coincidentally we became a couple in real life. We are still friends and we still fight a lot on trivial issues. I mean, the topic of our fight is so petty sometimes that even our friends laugh at us. One thing that has changed over these years is that I used to take a lot of time after the fight to get back to normal, but now that happens in a few minutes."
On the other hand, Debina asserted, "The journey has been a roller coaster which for me means amazing and full of thrills. Now that we were coming to Ayodhya to seek the divine blessings of the lord for completing 10 years of our marriage, we realize that it has been a long time. Isse pehle the number of years didn't come to our mind as such. For me, everything just happened yesterday. We have lived a large part of our lives together. We have shared our struggles and success together. As far as our fights are concerned, I don't believe in holding grudges in a relationship for long. And yes I am the first person to apologize in the relationship."
When asked whether it was a love at first sight for them, Gurmeet replied, "We both were a part of a contest when we first met, and I clearly remember that Debina was gymming when I first saw her. I too was in the gym, and I too started lifting weights to impress her. But she didn't notice me at all. And when she did notice me, she asked me to pass the towel and then she asked me to increase the weights. Mera actual mein popat ho gaya tha during our first meet."
Speaking about it Debina said, " I was not doing it deliberately with him and I have very faint memories of the first meeting. I am a very boring person that ways. Till date I don't notice much of things, and Gurmeet has to tell me ki notice this. Gurmeet has an amazing sense of humour but till date I don't get his jokes. He has to explain me his jokes and tell me that he just cracked one! I start finding logic in his jokes. So at that time too I didn't notice Gurmeet and was oblivious to my surroundings. He has taken the initiative always."
📣 Bgs Raw is now available on TELEGRAM. Get the more different latest news & stories updates, also you can join us on WhatsApp broadcast ... to get exclusive updates!