Helly Shah cannot stop gushing over all the fan love as Ishq Mein Marjawan 2 completes 200 episodes [Exclusive]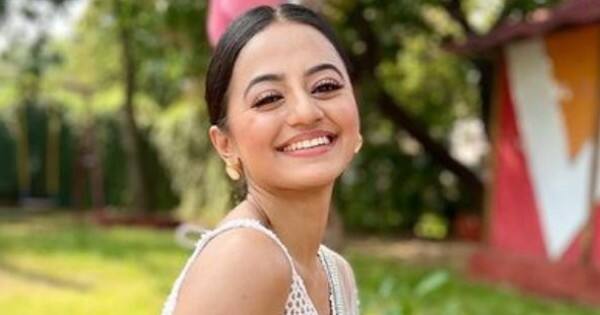 Ishq Mein Marjawan 2 is one of the most loved TV shows on Indian television. The sequel of Ishq Mein Marjawan is hit amongst the masses for the chemistry between the lead actors. Helly Shah's chemistry with both Rrahul Sudhir and Visha Vashishtha has been appreciated by the fans. However, it is Helly and Rrahul's chemistry they like a little more. Helly Shah plays Riddhima to Rrahul that they favour a little more over her chemistry with Vishal. Now, the show Ishq Mein Marjawan completed 200 episodes recently and the fans are going gaga over the same.
AS the most loved TV show Ishq Mein Marjaawan 2's cast and crew have been making merry and thanking fans and the audience for showering them with love. Helly Shah being the humble and gracious actress that she is, went live on Instagram and thanked her fans and even replied to everyone's appreciation posts, messages for her and team.
BollywoodLife.com asked Helly Shah about her take on the show completing 200 episodes to which she said, "I am so happy and overwhelmed. It has been an incredible journey so far and I can't thank my cast and crew enough. They have been so amazing and it is because of them, their teamwork that the show has completed 200 episodes. Above all, I would like to thank my fans for showering so much love and support to us and being an avid viewer of IMM 2. Keep continuing to watch the show and keep loving us. Thank you."
Earlier, BollywoodLife.com had got in touch with Rrahul Sudhir and he had opened up on his chemistry with Helly which has hit the bullseye with the masses. Rrahul Sudhir told us, "The success of any romantic scene lies in the comfort factor. Helly and I joke around 24x7. I feel that transpires onscreen. So, whether we love or hate on screen it comes with a certain level of fluidity. I do not know the secrets of 'Aag Lagana' on screen. At times, we improvise a little, and it works wonders. Then, we feel humnein kamaal kar diya. As long as people are liking it, I do not dissect much about my yogdaan and so on."
Hey there! BollywoodLife.Com Awards 2021 are back and Nominations Are Now Open!
Click Here to Nominate Your Favourites and Stand a Chance to WIN Exciting Prizes.
📣 Bgs Raw is now available on TELEGRAM. Get the more different latest news & stories updates, also you can join us on WhatsApp broadcast ... to get exclusive updates!