TRP Report Week 06: Yeh Rishta Kya Kehlata Hai's ratings keep improving; Bigg Boss 14 finally sees good growth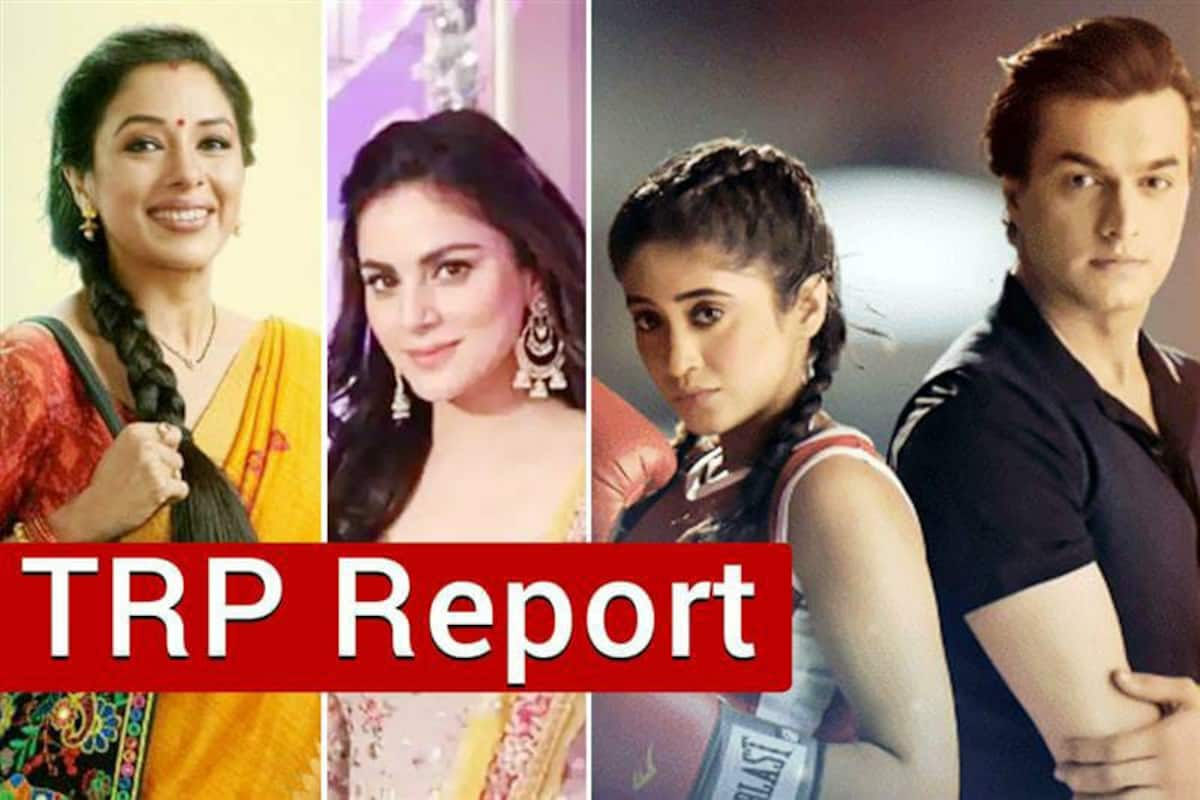 6073221Q23470023959
It is the day of the week when we get our TRP report. It is time to check whether our favourite TV shows have done well or not. This week again, Anupamaa has grabbed the top spot while we see a massive growth in Bigg Boss 14's ratings. Kartik and Sirat's story in Yeh Rishta Kya Kehlata Hai has grabbed all the attention. Kuch Toh Hai: Naagin Ek Naye Rang Mein has got decent opening numbers. Take a look at the whole list:
Anupamaa
Rupali Ganguly's Anupamaa goes on breaking records every week. The show has been on the top since the start and the numbers keep increasing every week. Anupamaa is now starting a new life and leaving Vanraj behind. The strong comeback of Anupamaa has been loved by the audience. The show has got 3.8 million impressions.
Imlie
Mayuri Deshmukh, Gashmeer Mahajani, and Sumbul Touqeer's Imlie has come out as the most watched show. In the first week itself the show got immense love from the audience. It is a story of a young and smart village belle, is forced to marry a journalist after they seek shelter in a hut during heavy rains. On reaching the city, she realises that her husband is already married. The show has got 3.1 million impressions.
Ghum Hai Kisikey Pyaar Meiin
Ghum Hai Kisikey Pyaar Meiin has got 3.0 million impressions which is a growth from last week. The show traces the story of an IPS officer, Virat who loves Pakhi deeply. However, things become complicated when he has to let go of his love, Pakhi, and marry Sayi. Virat and Sayi's innocent love story has won hearts.
Kundali Bhagya
Shraddha Arya and Dheeraj Dhoopar starrer Kundali Bhagya has dropped down. The show was ruling the charts earlier but it seems the show could not maintain the charm. Karan and Preeta's love story has always received love from the audience but it seems there is some spark missing. The show has got 2.9 million impressions.
Yeh Rishta Kya Kehlata Hai/Indian Idol 2020
Yeh Rishta Kya Kehlata Hai's new story of Kartik and Sirat is winning hearts. Post Naira's death, fans were disappointed but a fresh story of Sirat has made it up. The show has got 2.7 million impressions and has tied up for the fifth spot with Indian Idol 2020. Indian Idol 2020 has been in the top five since a long time.
📣 Bgs Raw is now available on TELEGRAM. Get the more different latest news & stories updates, also you can join us on WhatsApp broadcast ... to get exclusive updates!