Yeh Rishta Kya Kehlata Hai PROMO: Dadi asks Sirat to be Kairav's governess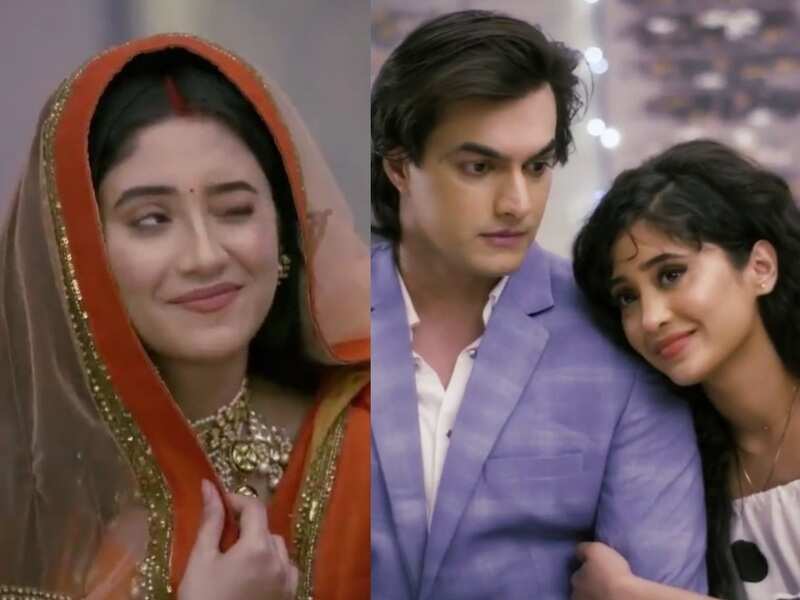 Yeh Rishta Kya Kehlata Hai's new story of Kartik and Sirat has won hearts. Post the death of Naira, fans were disappointed as they did not wish to see Mohsin Khan paired with any other girl in the show. Shivangi Joshi who played Naira soon returned as Sirat in the show. As per the story, Sirat comes in front of Kairav and then Kartik. Kairav gets attached to Sirat and believes that she is Naira. Sirat misbehaves with Kairav and Kartik as she gets irritated when they call her Naira. She abuses both of them but feels guilty when she comes to know the truth about Naira being her doppelganger. Kartik vows never to meet Sirat again and make Kairav understand that she is not his Naira. However, Sirat comes to meet Kairav and Kartik as she feels guilty but Kartik asks her to leave.
Kartik decides to celebrate his and Naira's wedding anniversary in a special way so that his family can accept that Naira is no more. Coincidently, Sirat's birthday falls on the same day and they celebrate both the special events at the place. Kartik unknowingly makes Sirat's birthday special. But later lashes out at her as she mistakenly comes in front of the Goenkas and Kairav. He asks not to show her face as it disturbs his son and his family. He makes Sirat cry on her birthday and she leaves the place. However, Kairav and Gayu are upset as they feel he fought with Naira and asked her to leave. As per the promo, we see Kairav's health deteriorates and dadi decides to meet Sirat.
Dadi goes to Sirat's house and keeps a shocking offer in front of her. She offers Sirat money and asks her to stay with them in Goenka villa. She asks Sirat to be Kairav's governess. It will be interesting to see how will Sirat and her maudi react to this.
📣 Bgs Raw is now available on TELEGRAM. Get the more different latest news & stories updates, also you can join us on WhatsApp broadcast ... to get exclusive updates!