Anupama Spoiler Alert: After showdown with Baa, Kavya to fight with Vanraj at the resort?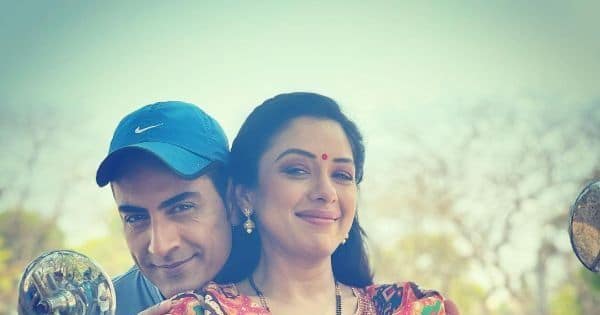 In the upcoming episode of Anupamaa, we will see Kavya (Madalsa Sharma) creating a ruckus. It seems she will be upset knowing that Vanraj (Sudhanshu Pandey) and Anupamaa (Rupali Ganguly) are in the resort. Kavya will have a big fight with Baa. It seems Baa wants Vanraj and Anupamaa to stay longer in the resort so that they can rediscover the love. When Kavya argues, Baa tells her that she wants Anupamaa as her daughter-in-law. Finally, Kavya decides to head to the resort where Vanraj is staying. Before that, he will make a call to her. Kavya will fight with him saying that he has not called her for a long time. We have to see if Kavya and Anupamaa have a really nasty spat at the resort.
On the show, Anupamaa, all the members of the Shah family are wondering about how life will be without the lady. Pakhi (Muskaan Bamne) tells Baa that she never valued her mom as much as she does now. She does not want her parents to get separated, and does everything to help Baa in her mission. In the mean time, Aniruddh will ask Kavya if she is sure about marrying Vanraj. She says she is hundred per cent confident. He says that she will have to let go of her doubts.
In the last few days, we saw how Anupamaa and Vanraj went for a bike ride. They remembered their moments when they were financially in the middle class strata. Anupamaa remembers how she went to buy buckets in bulk after there was a heavy discount. Vanraj and she laugh at their old memories. Anupamaa is made by Rajan Shahi's Shahi Productions. The production house is spearheaded by his mom, Deepa Shahi. The show also stars Paras Kalnawat, Anagha Bhonsale, Tassnim Sheikh and others.