Kundali Bhagya SPOILER ALERT: Sherlyn and Mahira decide to take revenge; plan to kill Luthra family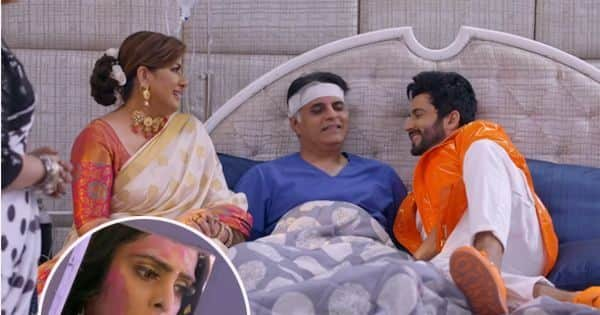 Zee TV's popular show Kundali Bhagya has yet again grabbed the top position on the TRP charts. Dheeraj Dhoopar and Shraddha Arya's show has always managed to keep their audiences glued with their gripping storyline. Well, the upcoming episode of Kundali Bhagya is all set to surprise audiences with its interesting twists and turns.
Mahesh regains consciousness and the entire Luthra family rejoices to see him fine. Within no time, Sherlyn gets scared to see Mahesh alright and rushes to meet Mahira. The two decide to not let their truth come out in front of anyone and plan to kill Mahesh on Holi. Sherlyn says that everyone would be busy in Holi celebrations and they can get time to execute their plan.
In the upcoming episode, Mahesh will be all set to reveal Sherlyn and Mahira's truth in front of his family post-Holi celebrations. Sherlyn takes a can of kerosene and decides to kill Mahesh. The two do not succeed in killing Mahesh and soon change their plan.
While, on the other hand, Prithvi gets intoxicated as he consumes bhang and Preeta tries to know his truth. On the other hand, Mahesh sees Pawan and tries to remember him. Soon, Mahesh recollects how Pawan had helped Sherlyn and Mahira tried to kill him. Will Sherlyn and Mahira kill the entire Luthra family? Will Mahesh expose Mahira and Sherlyn's truth in front of everyone? Will Preeta and Karan get succeed in revealing the truth from Prithvi? Stay tuned for more updates on Kundali Bhagya.