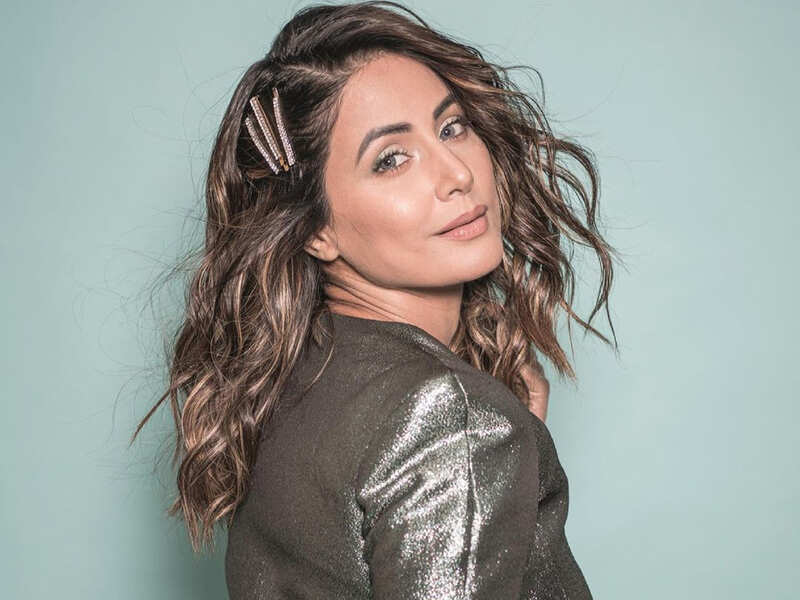 Hina Khan is television's most loved actress. She has done so many amazing TV shows, web shows, music videos and films. The actress who began as Akshara in Yeh Rishta Kya Kehlata Hai has come a long way in the entertainment industry. In an interview with ETimes, she revealed that she has always been very conscious while taking up new projects. She also said that she has never hesitated to work with any of the newcomers and believes that everyone needs a fair chance. She also said that social media has become an important aspect of promotion and creating an awareness about a project. She said that every maker wants the talent to use his/her social media for promotion. She also believes the fact that today how many followers you have on social media, or the latest trends or views matter to many makers.
She said that when the makers decide who to cast for their project, the first thing they think is if they cast someone with strong social media followers they have the guarantee of getting those many views on their song or project. However, she feels the makers eventually comes back to talent and if one is talent they definitely get good work. She also spoke about her decision to quit Yeh Rishta Kya Kehlata Hai when she had become so popular as Akshara. Hina Khan said, "When I left Yeh Rishta Kya Kehlata Hai I had nothing in mind. I had never thought about any image makeover or proving anything to anybody or to the world. I wasn't thinking that I want to show my side to the world. It was not the case. I was just done with the show and I wanted to take a break. That's it."
"But the whole game changed when I went inside the Bigg Boss 11 house. That too not when I was inside the house, it was when I came out of the show. I just wore different clothes in BB 11. When I came out I realised 'oh my outfits are being liked', people have seen me in different light, I have become this fashionista for them. That's when I made a conscious decision that I will keep this going."