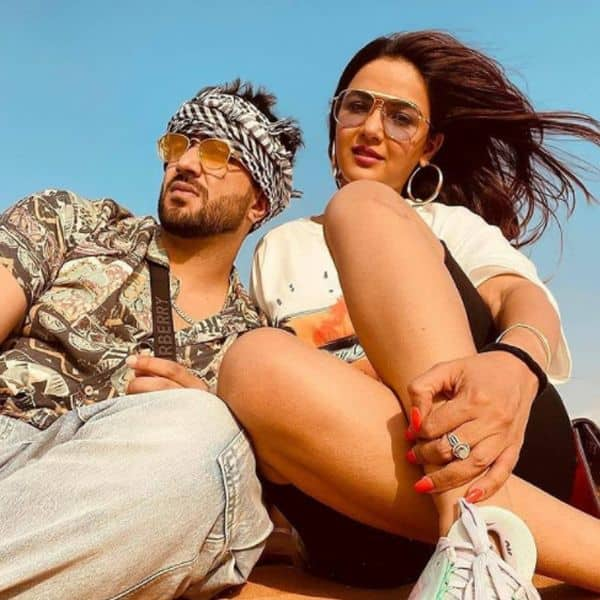 Bigg Boss 14 contestants Jasmin Bhasin and Aly Goni left us surprised with their cute chemistry in the show. It was inside the house where they realised their love for each other. Post that we saw them hanging out together and sharing lovey-dovey pictures. Jasmin and Aly also flew to Jammu (Aly's hometown) together. However, not many know that Aly Goni and Jasmin Bhasin had tested positive for coronavirus at that time. Yes, it was just last month when the duo had tested positive for coronavirus but kept the news a secret. A source close to ETimes said that Jasmin and Aly tested positive within a gap of just a few days from each other. He also mentioned that they quarantined themselves and tested negative a week later. They tried to stay as positive as they could during the recovery phase.
Jasmin Bhasin also confirmed the news to ETimes. Earlier, in an interview with BollywoodLife, Jasmin Bhasin spoke about her relationship with Aly and about their wedding. "It is so beautiful, what we experienced inside. Let him come out, we will talk about it and see how to take it forward," she said. One of the harshest criticism on Jasmin has been her 'inconsistent personality'. Many critics said she was too cute in the starting weeks, but slowly her true colours came out. "I do not know what is this different personality. I am a chirpy happy-go-lucky gal. But I am a fighter. I have that fighting spirit. I do not take shit. If someone rubs me in the wrong way, I know how to give it back. Just because I am cute, people should not expect me to hear every rubbish quietly," she says.
Recently, Aly Goni and Jasmin Bhasin's music video, Tu Bhi Sataya Jayega was loved by the audience and is a huge hit.