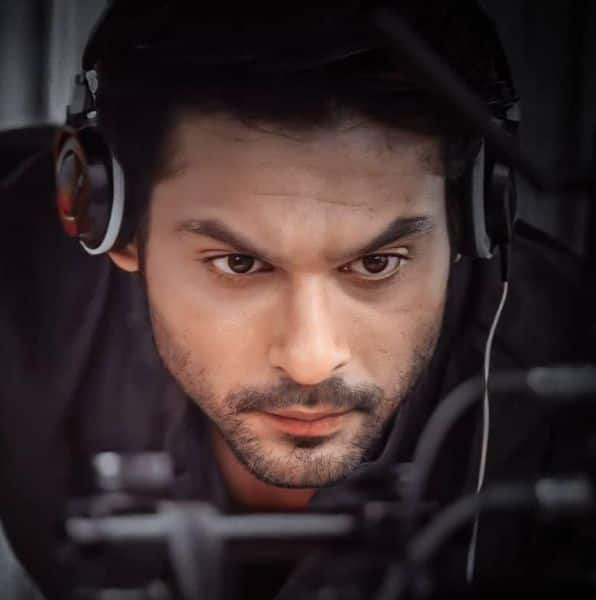 One of television's most sought after actors and a name that sends people into a frenzy even at the drop of a hat, Sidharth Shukla, is slated to make his digital debut soon with the thrid installment of the superhit show, Broken But Beautiful. Sidharth Shukla's fandom can give any superstar a run of his money in the last two years, ever since he made an appearance in the biggest reality show, Bigg Boss, and walked away with the winning trophy. Sidharth came to be recognized as a man of charisma who connects with the masses, and eventually gained massive popularity, especially among the female crowd all across the globe.
After fans had already made Sidharth Shukla trend several times ever since the news of him starring in Broken But Beautiful season 3 came out, they were in for a surprise as his role had been categorically kept under wraps. Since the release of the Broken But Beauitufl 3 trailer, his fans have been in awe and if the tweets are anything to go by, it looks like they didn't expect this from their favorite actor. So much so, that they've already declared Broken But Beautiful 3 to be a massive hit even before the web series/TV show is out. In fact, some of the tweets are so full of love and praises for the actor it almost makes you wonder if they've seen a sneak peek of the show.
Check out the some of the tweets below:
Sorry... For late @altbalaji @sidharth_shukla after watching this trailer I am literally shivering ? what a trailer yar?Sidharth ap hamesha se mere fav ho,But apki acting dekhkr mai apki aur badi fan hogyi It's superb work ? and can't wait to watch BBB3 @altbalaji subscribed

Avi (@Avija44876336) May 16, 2021
Everything is beautiful.... Sizzling chemistry... Sidharth you acting on top.. BBB3 is game changer web series.. Public already crazy for Sidharth Shukla after this series public die for you Sidharth.. Congratulations bbb3 team before release this show blockbuster ...

dimple singh (@sheart000) May 16, 2021
Omg...this was so intense?...wonderful powerful performance @sidharth_shukla ....@realsoniarathee >job well done..superb chemistry! The cast, storyline..everything draws you to it..kudos to the makers and the entire cast and crew?worth waking up to in the middle of the night

Babs (@babsavc) May 16, 2021
The trailor is mind blowing..already giving goosebumps. It's gonna b record breaking series..

Richa Jain (@RichaJa26007275) May 16, 2021
Koi tumse pyaar nahi karta isse tumhara pyaar kam nahi ho jaata tumhara pyaar kaafi hai tum kaafi ho ??#AgastyaRao will take your hearts for sure I am mentally prepared to literally cry while watching this. @sidharth_shukla

BBB3 TRAILER OUT

Awanish(Sidhart_Shukla fan) (@AnandAwanish1) May 16, 2021
What a trailer#SidharthShukla what An Actor

A class apart loved every bit of you

Tears in my eyes after watching ur pain on screen

Can't wait for the series@sidharth_shukla u hv surprised me never ever thought that u could be soo good

Job Well Done

Mont (@Mont28839514) May 16, 2021
@Sidharth Shukla As a Agastya Rao Sid u killed it tumse nazare hi nahi hut rahi kisi aur ko hum kya dekhenge u nailed it ????

Shivani Gupta (@Shivani69935367) May 16, 2021
Sidnaazians loves uh Siddy boy aka our #AgastyaRao ... ?? m speechless.. Yr acting.. Your attitude.. Yr dialogue delivery.. Just perfect... Superb.. Fantastic.. Mind blowing.. These such a small word in front of yr acting.. Just loved it.. ??????

SidNaazMunchkins ?? (@SidnaazMunchki1) May 16, 2021
Sidharth Shukla apparently has done something that is unlike his image and personality, and no one is complaining, right?