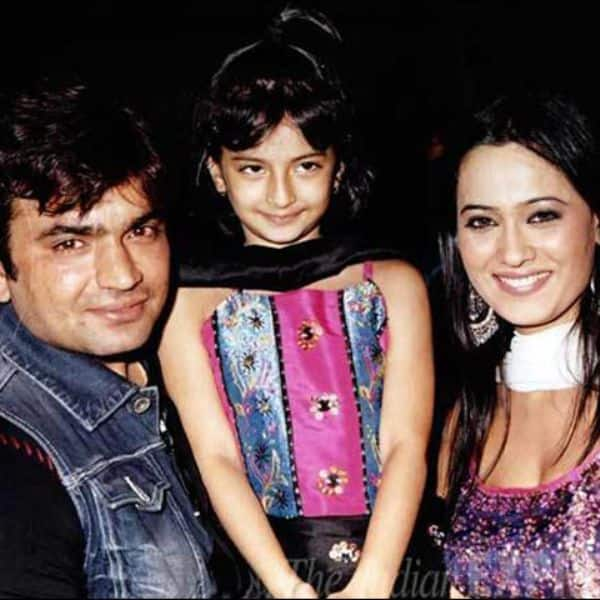 Shweta Tiwari has been in the news since she started her journey in Khatron Ke Khiladi 11. Her ex-husband, Abhinav Kohli has accused her of leaving their son alone for the reality show. Shweta Tiwari and Abhinav Kohli have been fighting it out for their son in public. Recently Abhinav also dragged Shweta's first husband Raja Chaudhary into the debate where he claimed that the latter talked to him about the marital problems going on in Abhinav and Shweta's life. In an interview with Etimes, Raja Chaudhary spoke about his conversation with Abhinav Kohli. He said that he did contact Abhinav last year and not now. He shared that he had spoken to Abhinav when his daughter Palak had made sexual harassment allegations against him.
Raja Chaudhary feels he had the right to ask Abhinav about it as his daughter was involved in it. Raja Chaudhary said, "After hearing his side of the story, I didn't dwell further into any sort of conversation with him." Raja Chaudhary was asked what was his take on Shweta Tiwari and Abhinav Kohli's case. He said that the pattern is the same and that is why people are questioning Shweta. He also praised Shweta and called her an excellent mother and a good wife. He added, "It is just a sheer coincidence and her bad luck that history is repeating itself with her and her second marriage too has failed. But then this doesn't make her wrong or a bad person." He was asked about what is the real issue between Shweta and Abhinav. Raja Chaudhary said that he cannot comment on it but feels that Shweta should let Abhinav meet his son as a father cannot harm his son/daughter.
He was also asked about meeting his daughter Palak. Raja said, "No we haven't met each other yet because of the prevailing situation in the country. There is lockdown everywhere because of COVID. But I am in touch with her."