Raj Kundra's pornographic racket case has been in discussion for more than 3 months now. There were various names that have popped for having involvement in the case and one of them is of actress Sherlyn Chopra. Recently, the actress also filed an FIR against the businessman at Juhu Police Station alleging sexual harassment and criminal intimidation against Raj and Shilpa. Sherlyn had also called a press conference despite the warning from the couple's lawyers' side.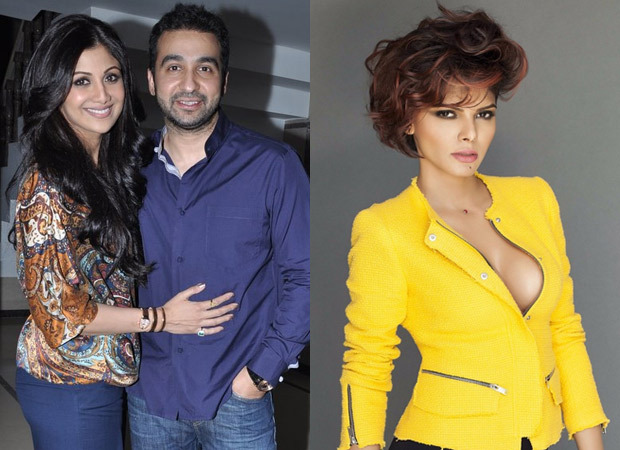 Now, according to a report by a web portal, it is learnt that Shilpa Shetty and Raj Kundra's lawyers have gone ahead and put a defamation suit against Sherlyn Chopra of Rs 50 Crore. The notice sent by the couple's lawyer claims that the allegations put on them are 'concocted, false, fake, frivolous, baseless, without any evidence.' The notice also claims Sherlyn of making these moves 'with an ulterior motive to defame and extort money.' Further, the notice mentions that Shilpa Shetty is not involved in the working affairs of the JL Stream App. It further states, "It is nothing but an audacious attempt, by Ms. Sherlyn to drag Ms. Shilpa Shetty's name to create unwanted controversy and gain media attention."
The notice further reads, "The allegations are nothing but an afterthought, wherein Ms. Sherlyn Chopra, is arraigned as an Accused, in C.R. No. 02/2020, Nodal Cyber Police Station. That, Ms. Sherlyn Chopra, has committed offences u/s 499, 550, 389 and 195(A), of Indian Penal Code, 1860. That, we have complete faith in the Indian Judiciary, and we would be initiating civil/criminal proceedings against Ms. Sherlyn Chopra before the competent court of Law, for Justice. We have put a defamation of 50 cr against Sherlyn Chopra."
ALSO READ:Shilpa Shetty's husband Raj Kundra granted bail in pornography case two months after arrest
The post Shilpa Shetty and Raj Kundra file defamation case against Sherlyn Chopra worth Rs 50 crores appeared first on Bollywood Hungama.
---
❝ Happiness is not in money but in shopping.
Check Best Deals Today on Amazon IND ❞